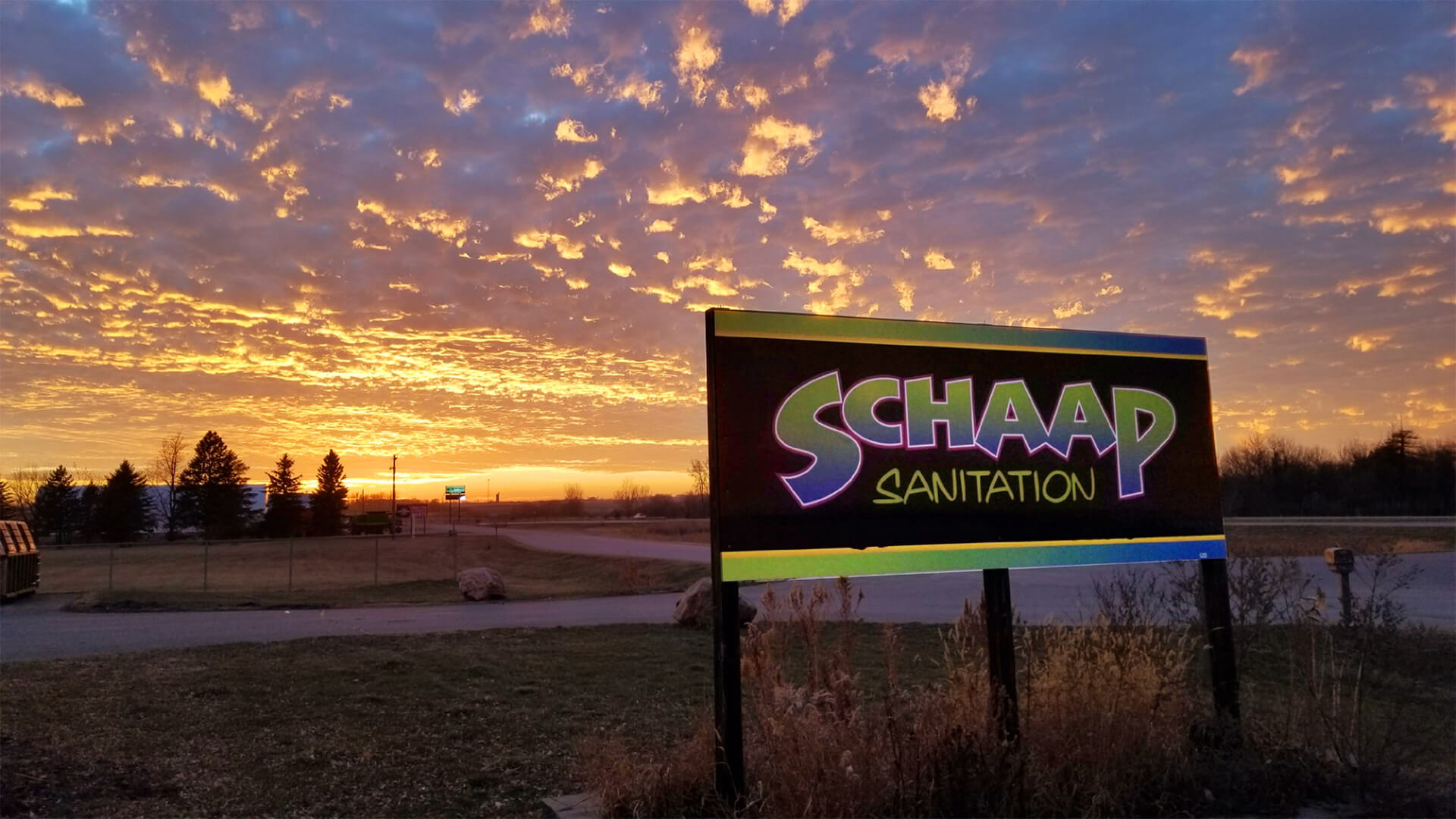 Welcome to Schaap Sanitation
Southwest Minnesota's premier residential and commercial waste collection company.
Call Schaap Sanitation in Worthington: 800-293-5642
SW MN Residential & Commercial Waste Collection
Schaap Sanitation provides collection, transfer and recycling services within these 6 counties SW Minnesota counties: Cottonwood, Jackson, Murray, Nobles, Pipestone, and Rock.
---
Small Project Dumpsters
In addition to providing regular trash and recycling pickups across the greater Worthington, MN area, Schaap Sanitation also offers convenient small project dumpsters. Our containers come in a wide variety of sizes and can help your home or business to "contain" the debris from your construction and remodeling projects, special events and more. Learn more about our SW Minnesota Small Project Dumpsters here.
Project Dumpsters Information
---
We make it easy to pay your SW Minnesota Garbage and Recycling bill online with your American Express, MasterCard and Visa. To pay your Schaap Sanitation recycling bill, visit our
Bill Pay
page.
---
Locally Operated
Our customers are friends and neighbors who receive high quality services at competitive prices. As a partner in the successful management of the environment, Schaap Sanitation cares about the area and employs local, knowledgeable and friendly staff. We are committed to protecting the environment and supporting our communities with responsible and safe waste collection practices, and working to meet these core operating values:
Safety
for our employees, our customers and the public
Integrity
by keeping our promises to customers, employees and stockholders
Customer Service
that ensures satisfaction and across the board results
Employee Satisfaction
through a growth culture that encourages employee excellence